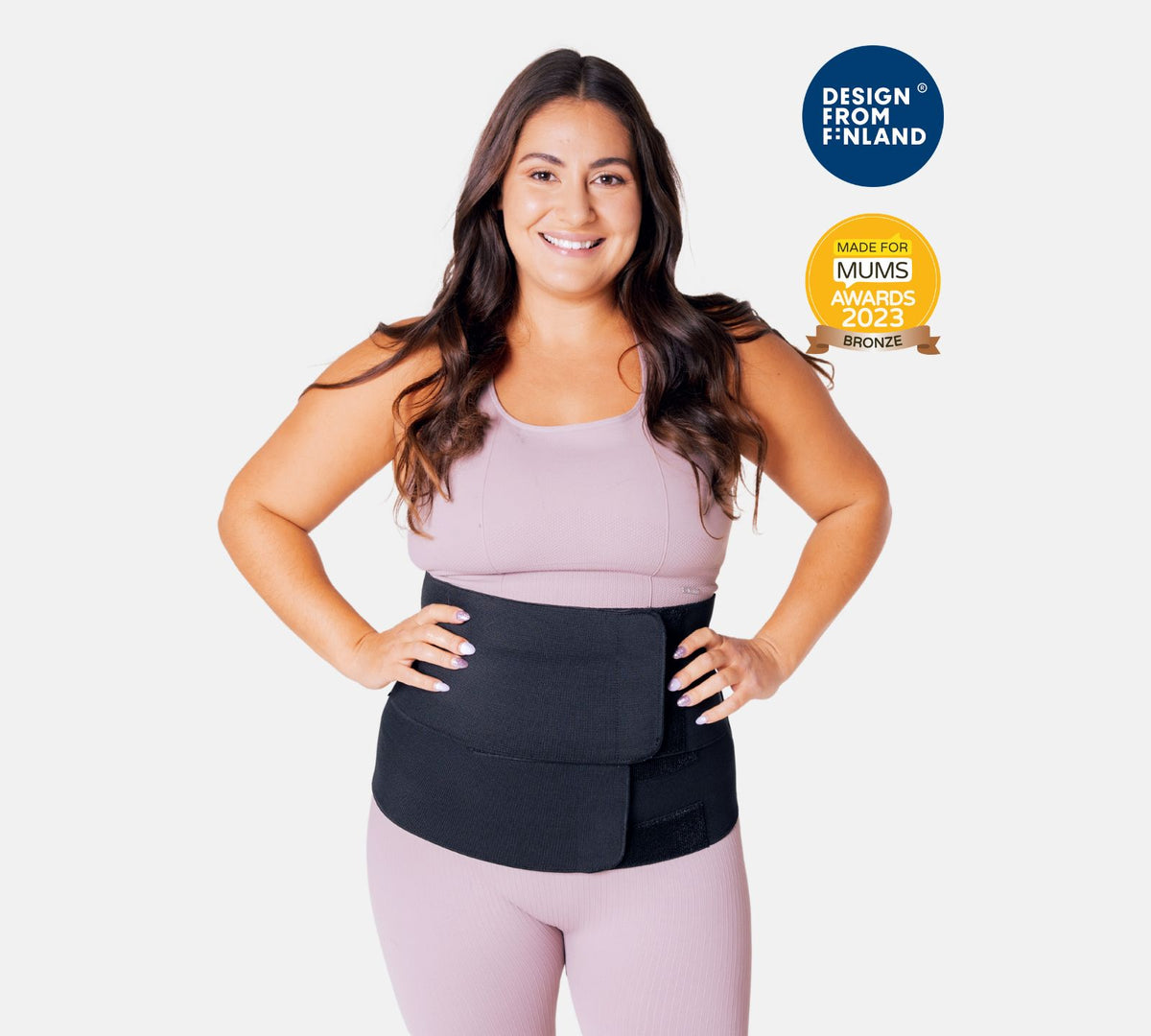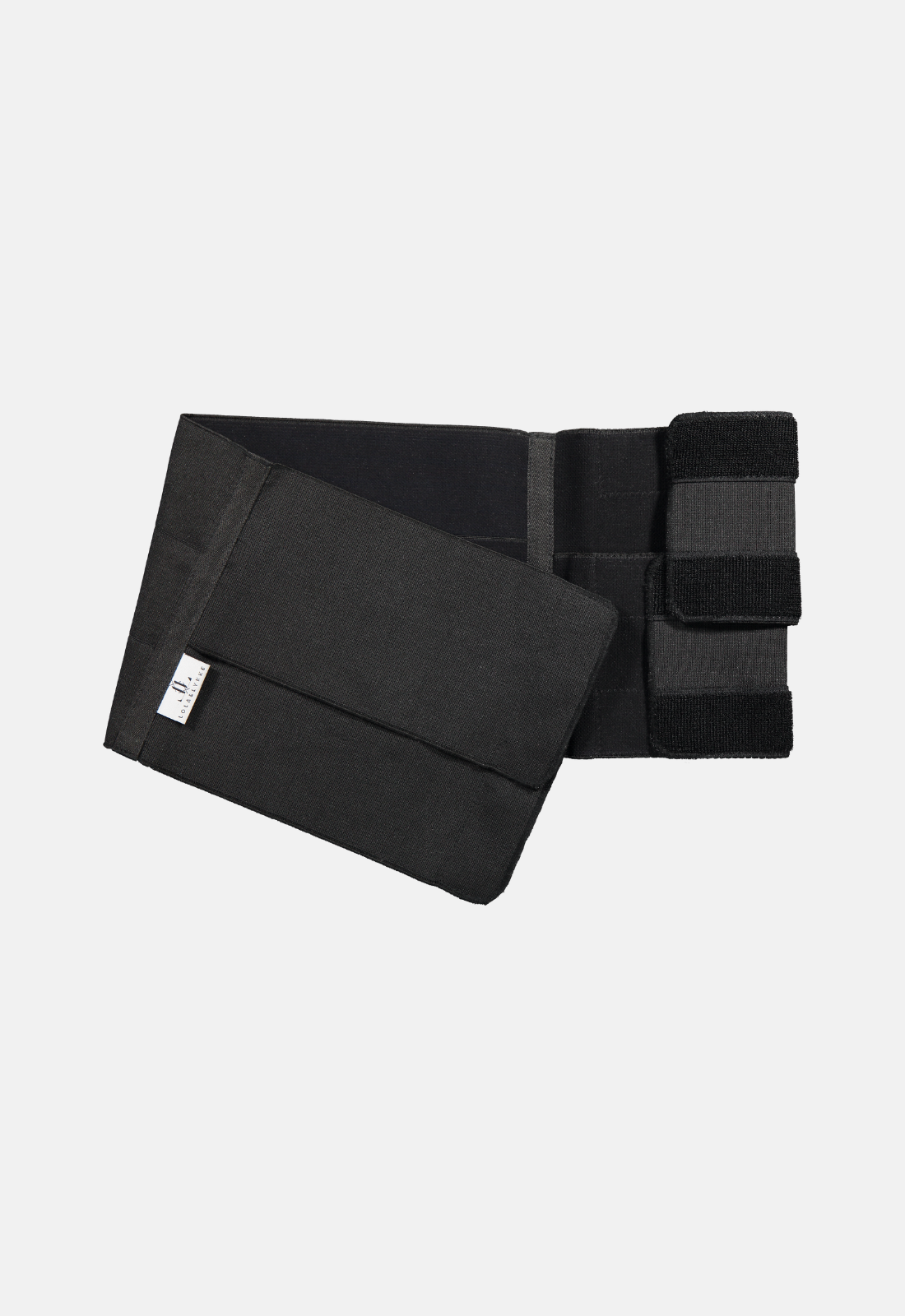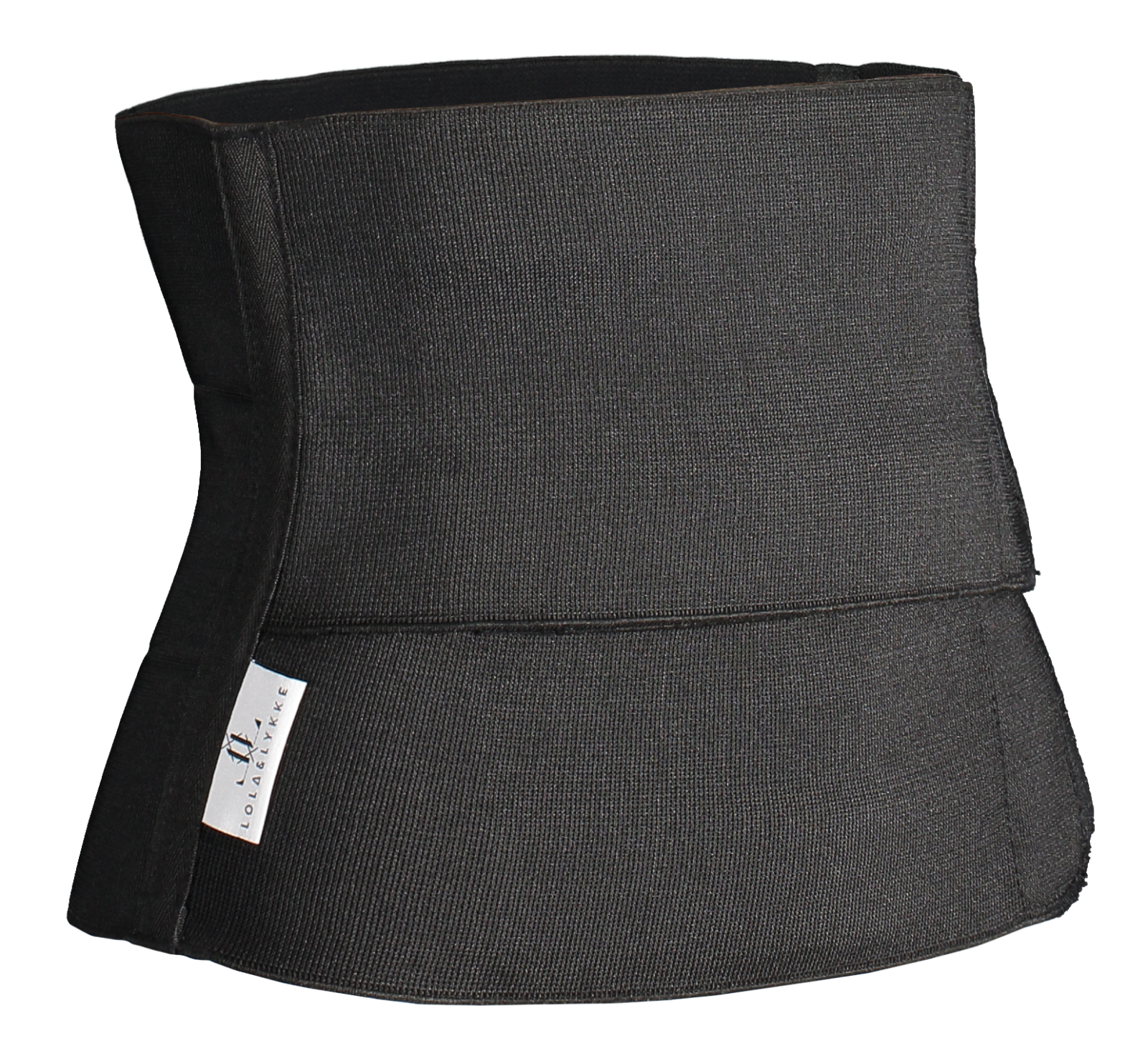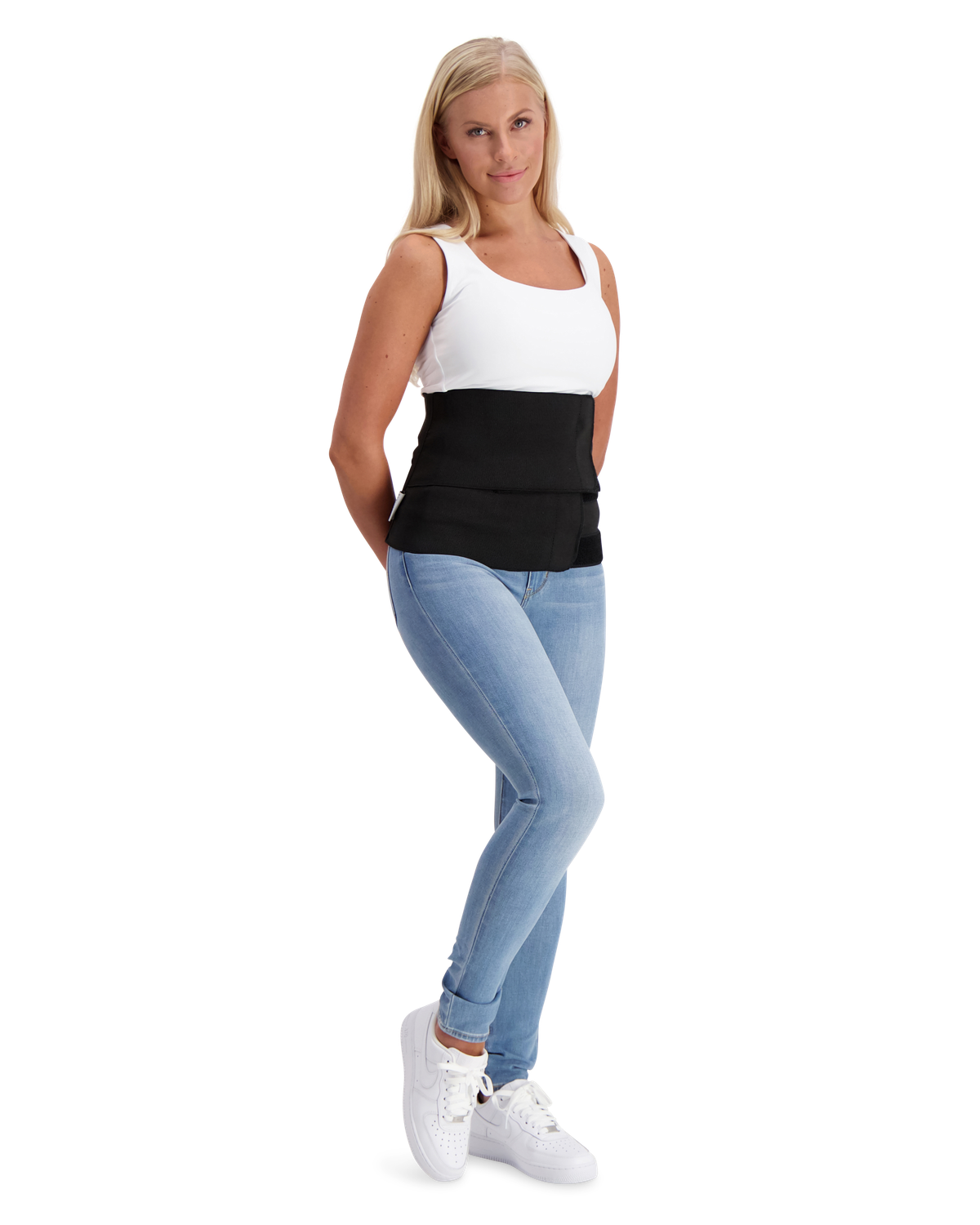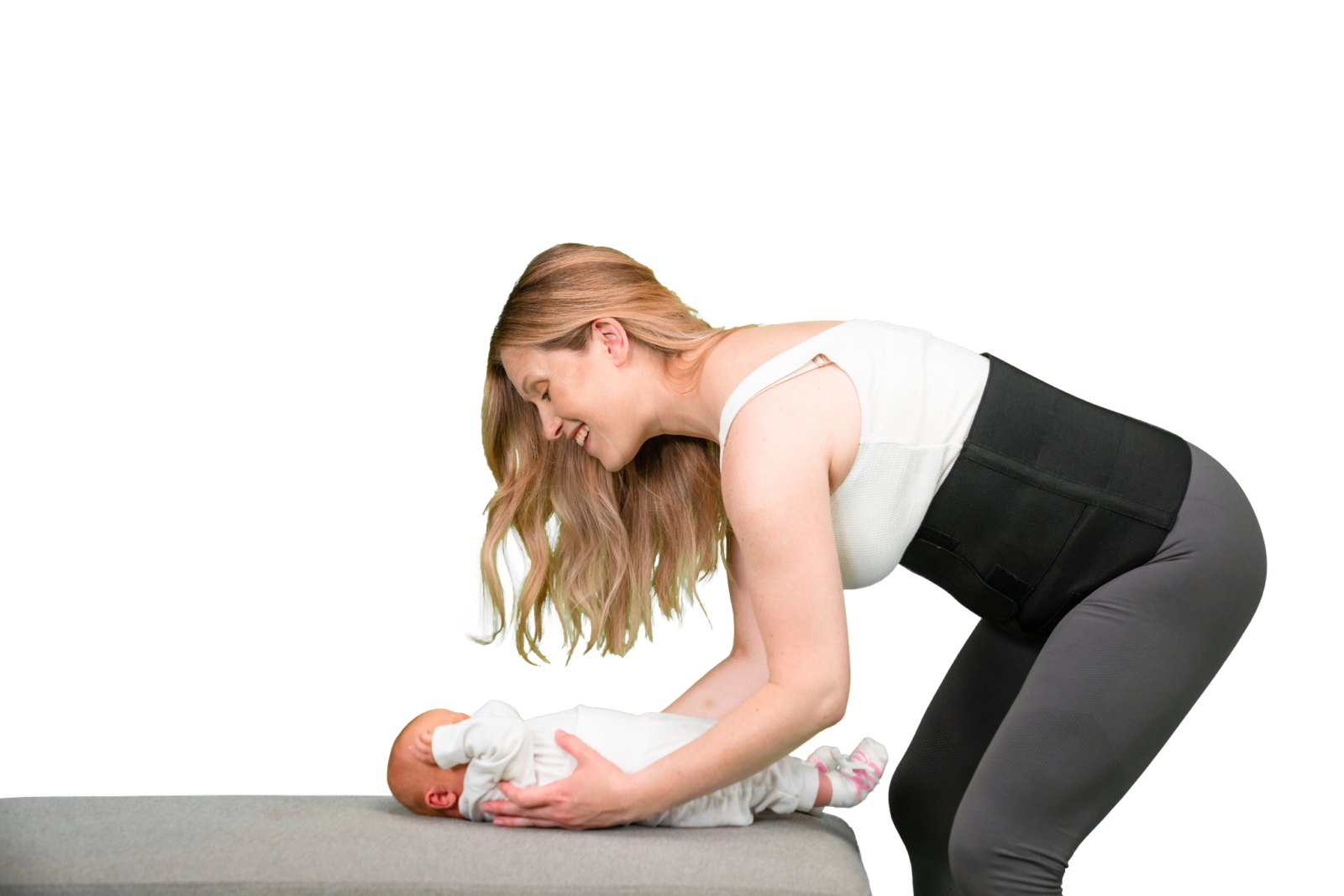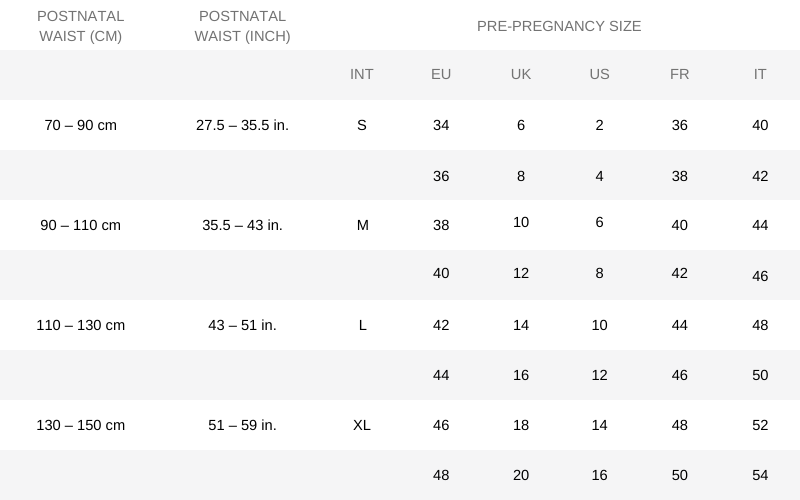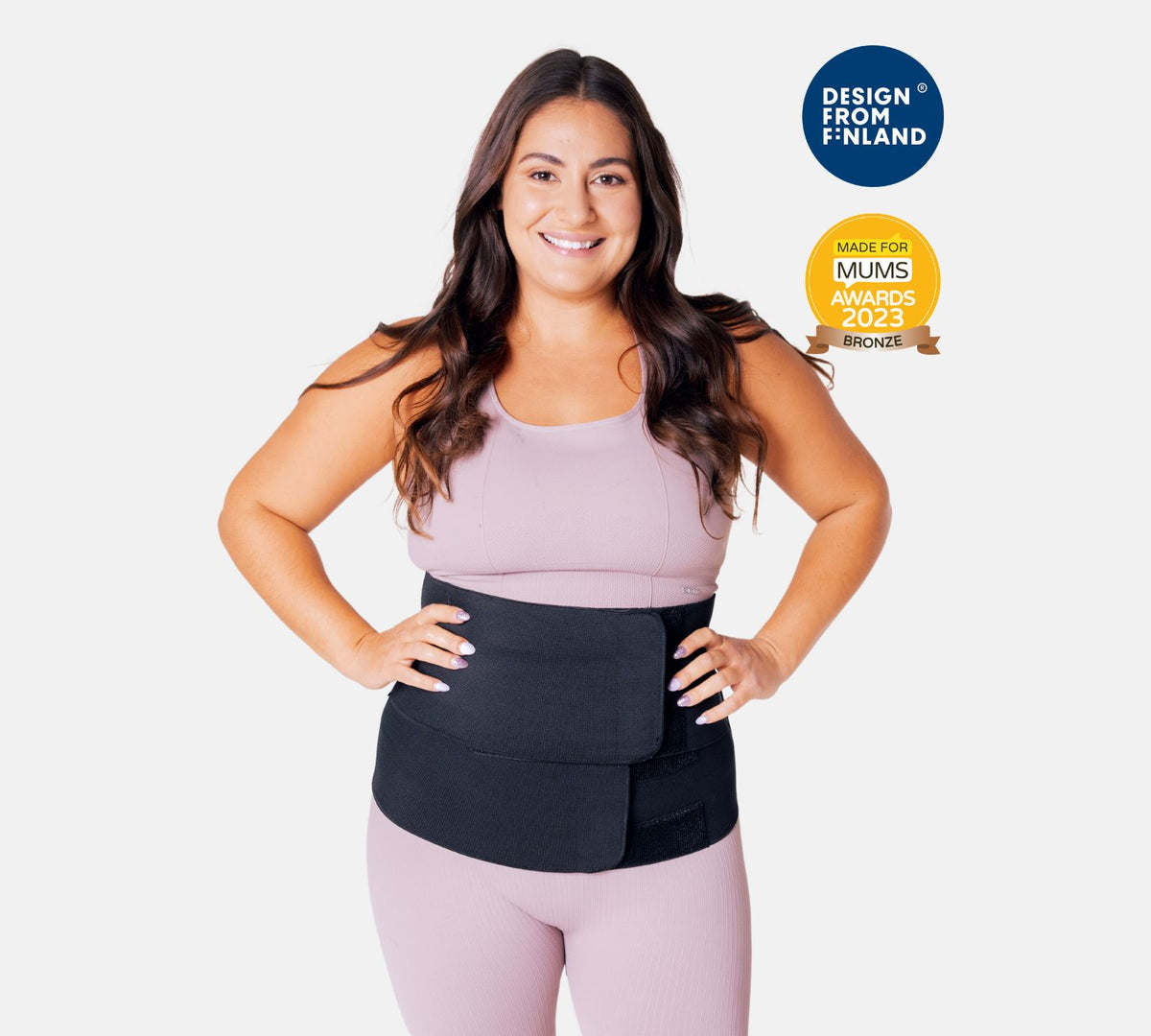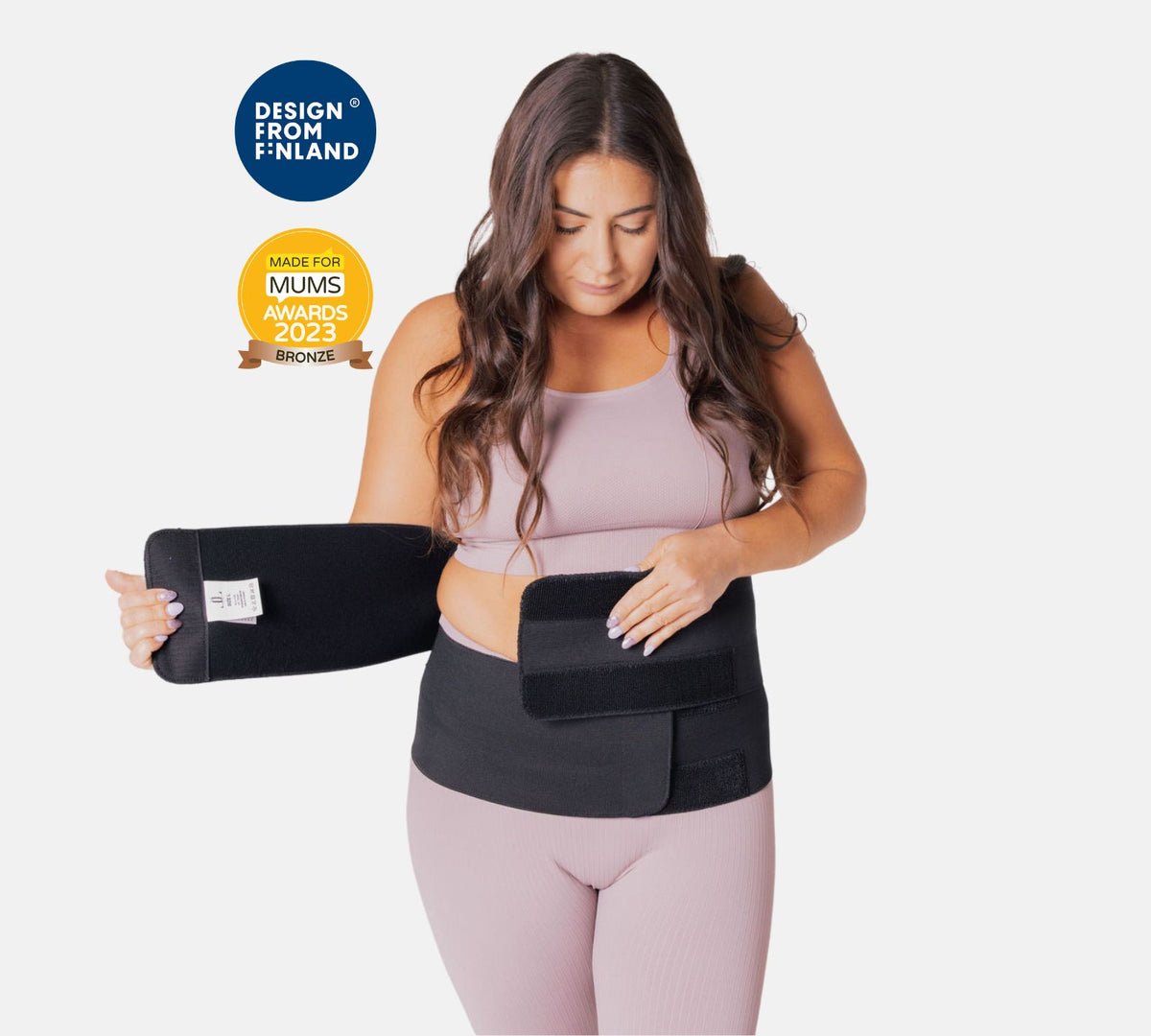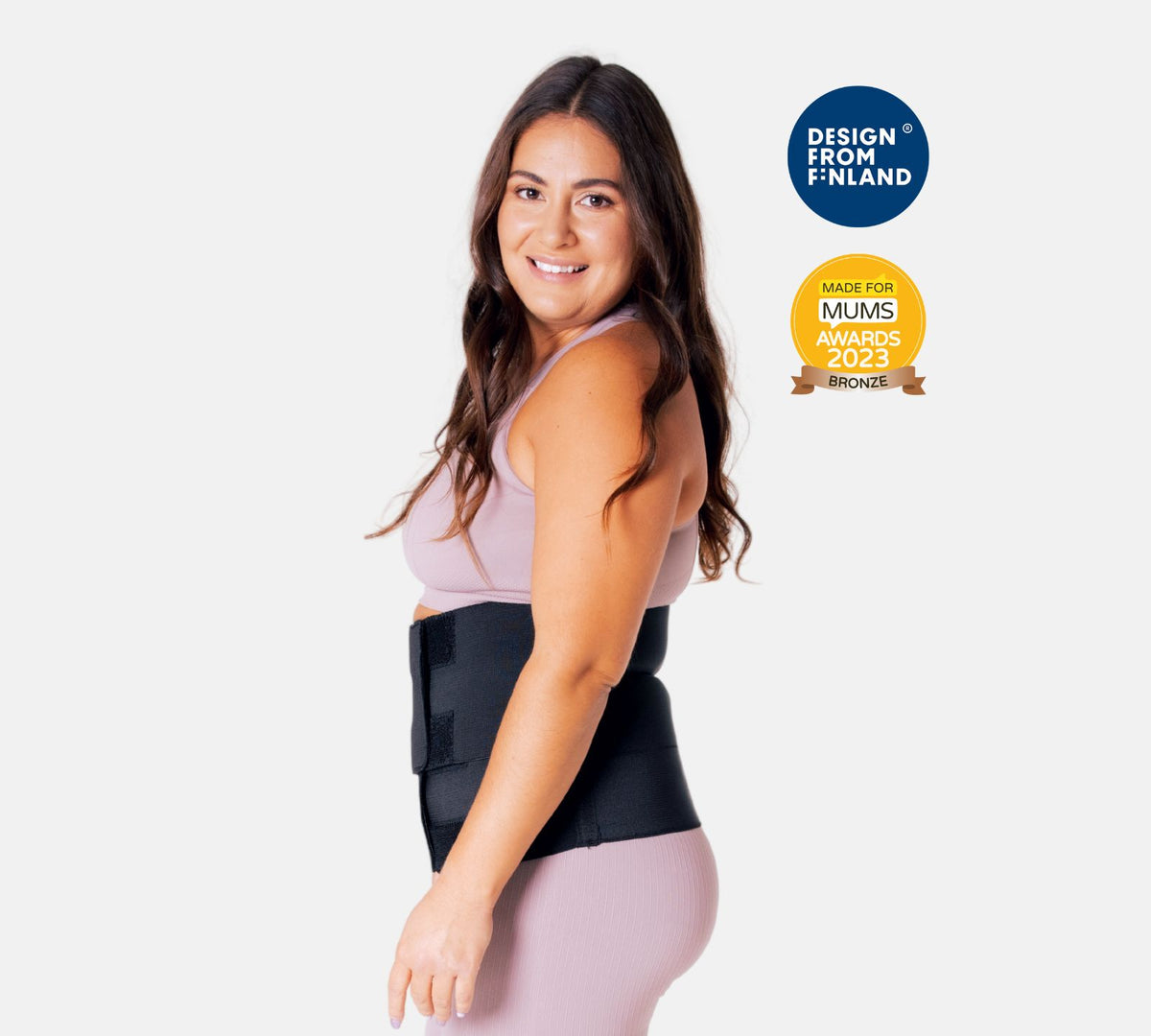 Lola&Lykke Core Restore Postpartum Support band – stuðningsbelti eftir fæðingu
Stuðningsbelti eftir meðgöngu.
LOLA&LYKKE® CORE RESTORE POSTPARTUM SUPPORT BELT
Our postpartum belly band with innovative dual compression technology provides much-needed support for weakened, unstable core muscles after childbirth. The belt offers comfortable dual-layer
support for your core, hips, and back post pregnancy, alleviating back pains and improving posture. The band helps to gently realign your abdominal muscles, reducing the appearance of ́mummy tummy ́. The gentle compression expedites fluids through the body and accelerates recovery from pregnancy and labour.
HOW DOES IT WORK?
Our postpartum belt provides support for pelvis and ligaments softened by your body ́s natural hormone, Relaxin. This natural hormone allows your ligaments to soften during childbirth and stays in your body for a limited time afterwards. When your core has been weakened by hormones and the physical effects of pregnancy, targeted compression helps promote more effective core recovery and better posture. Our innovative compression technology offers your abdomen medical-
level support, which helps to effectively alleviate and prevent pains and poor posture. By using the Core Restore postnatal band, you can allow yourself to recover better from pregnancy and childbirth.
BENEFITS OF OUR POSTNATAL BELLY BAND
✔ ️ Latex-free, breathable, hypoallergenic
✔ ️ Medical Grade Quality
✔ ️ Suitable for both natural and c-section recovery
✔ Adjustable dual compression system for optimum comfort
ADJUSTABLE DUAL COMPRESSION SUPPORT RECOMMENDED BY PHYSIOTHERAPISTS
The Lola&Lykke® postpartum support band has been developed in collaboration with Finnish maternity physiotherapists. The ergonomic design together with our unique dual compression technology offers mums the best possible support after pregnancy. The Core Restore support band has two adjustable fastening panels, allowing for a comfortable, perfect fit around the abdominal area. Two separate fully adjustable upper and lower compression panels allow for the band to be adjusted to the right tightness and level of compression for each user. The support band is safe and
comfortable to use during all your daily activities as well as physical exercise.
LATEX-FREE BREATHABLE TECHNICAL MATERIAL GUARANTEES COMFORT
The high-quality technical material developed for our postpartum belly wrap is 100% latex-free and non-allergenic. The individually weaved compression stripes allow an airflow and create a breathable, non-irritable feel. The band has a unique super-soft inside, which makes it comfortable
against delicate postnatal skin. Due to the elasticity and dual fastening system, the belt sits perfectly over the abdominal area, adjusting to the body ́s normal movement.
SUITABLE FOR USE AFTER NATURAL AND C-SECTION BIRTHS
The band can be used straight after both natural and c-section births to help with uterine and pelvic floor recovery, to stabilize the abdomen and to improve posture while you recover. The band is hypoallergenic and will not irritate your skin.
The support band can be worn straight after c-section and it has been specifically designed for post- operative use. Post-pregnancy belts can be used to speed-up recovery process after abdominal surgerysuchasc-section. TheCoreRestorebeltprovideshelpwithsupportingyoursurgical incision, holding your abdominal muscles together and increasing circulation at your surgical site to promote healing and decrease swelling. The band should always be placed over the incision, and it should be worn snug but not too tight, so that you are able to breathe comfortably.
WEAR IMMEDIATELY AFTER BIRTH FOR BEST RESULTS
You can start to use the Core Restore support band straight after normal delivery and c-section. We recommend using the support band regularly for at least 6-12 weeks immediately after childbirth, but if desired, the band can be worn longer. If you have had a c-section, please ensure that the band
is positioned over your surgical wound and that it does not rub the wound. If in doubt or if special conditions apply to your post-baby health, please consult your physician first.
Do not use during pregnancy. If you experience any pain or discomfort, discontinue use and consult your physician.
SIZE CHART
Fully adjustable fastening panels offer over 20cm of adjustment margin guaranteeing a suitable fit. One support band size fits the user for the entire postnatal period as the band can be easily adjusted
MATERIAL COMPOSITION AND CARE INSTRUCTIONS
Material consistency:
82% nylon, 18% polyester
Care Instructions:
Recommended method: air out the support band and wipe off surface stains with damp cloth. When needed: Gentle hand wash in cold water. Do not soak. Lay flat to dry.
HIGH QUALITY STANDARS – DESIGN FROM FINLAND
▪  Our technical compression fabric combines high elasticity with unique softness
▪  Our innovative Compression Technology® offers high level support
▪  Our bands are made by hand in accordance with high quality standards
▪  Bronze-award winner at Made for Mums Awards 2020 as best health product for parents
▪  Our support bands have been awarded the Design from Finland -mark as evidence ofFinnish design excellence
SUSTAINABLE BRAND
Lola&Lykke® produces high-quality, long lasting products in 100% recyclable, plastic-free packaging. We offset our manufacturing and shipping carbon footprint and drive positive societal
change by supporting great maternal health initiatives.
18.990 kr.